Driver CPC INFO & news
Please find below some helpful information about Driver CPC and the services A14 Training offer
01/09/15 - A14 Are now part of DriverCPC 4U, this allows us to offer a wider range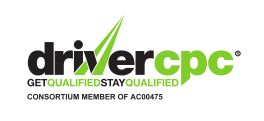 30/08/13 - The Driving Standards Agency (DSA) has published its response
regarding possible changes to Driver CPC Exemptions from it's consultation.

The Consultation concerned drivers of lorries or buses/coaches who never carry passengers or goods for hire and reward, but who would be regarded as nevertheless having to comply with the full ambit of Driver CPC requirements for such vehicle use.

This group of drivers includes fitters taking vehicles to testing stations, those who deliver or collect rental/lease vehicles or those delivering change-over vehicles eg following a breakdown, amongst others.

Read Full Article of the response

General Exemptions Published by the DSA

There are some situations when you don't need Driver CPC.
The DSA sets out examples and tells you if the Driving Standards Agency (DSA) thinks you'd be exempt in those situations. However, this doesn't carry any legal weight.
Only a court can make a decision on how the rules about Driver CPC are interpreted. Any questions please give us a call
https://www.gov.uk/driver-cpc-exemptions-examples

Keeping your Driver CPC

Once you have your DQC you then have till September 2019 to do another 35 hours (5 days) of training, this date applies to both LGV and PCV.
We would advise you spread this training to a managable 1 day per year. Talk to use how we can manage this for you and your company.

Driver qualification card
You get your DQC (driver qualification card) when you pass the Driver CPC initial qualification or complete 35 hours of periodic training. You must carry this card with you while driving a vehicle professionally. You will be subject to a fine if you do not have your card with you.
Driving without a DQC or failing to produce it carries a maximum fine of £1,000 for both the driver and the opertor licence holder.